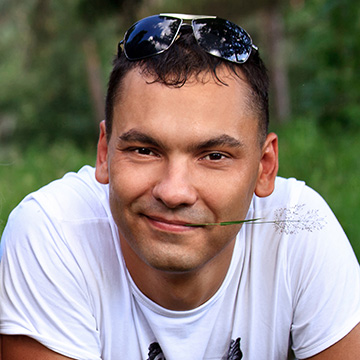 My name is Ruslan, I am from Ukraine and I am an expert in web development.
I'm interested primarily in a relationship based on trust and understanding as human beings and then a working/technical one involving the best qualities and communication.
I possess complex problem-solving skills and I offer top solutions, the highest quality, clear communication, and cooperation.
Over the last 12 years, I have developed different information systems including Web sites using many technologies such: PHP, HTML, CSS, Javascript, MySQL, and many others.
Moreover, I deal with Zend-Framework 2, Bootstrap Framework, etc.
Since 2014, I have been working as a freelancer for upwork.
From 2007 till 2013 I was working as a Front-end developer in Upwork Global Inc (formerly oDesk) where I was using SVN, GIT, Bugzilla, Jira, Bamboo, PhpStorm, jQuery, underscore js.
Since 2005, I have been focused on sites based on Drupal CMS, experienced in developing modules, themes. If exclusive Drupal the module or third-party integration is necessary for you, I'll be glad to do it. Few examples of my modules Update Manager Advanced, Replicate Actions.
My Drupal services:
Working with Drupal v7, v8, v9;
New website building from scratch using a PSD or Sketch design;
Creating responsive, mobile-friendly themes;
Creating landing pages;
Creating custom modules;
Creating API;
Fixing issues and a broken Drupal website;
Updating out-of-date Drupal core and modules;
Making a site multilingual;
Creating new features;
Caching using varnish, boost, APC;
Professional assistance and paid consultation;
Experienced in working with Pantheon Website Management Platform, Acquia, WPEngine®;
Jira, Trello, Teamwork, Asana;
and many other skills ;-)
You are always welcome.